Our Events
Vaccine Clinics by Pet Preventive Care
Community Event
Vaccine clinics by Pet Preventive Care take place on the following days and times:
First Saturday of the Month
Roosevelt Blvd. 10-11 am
Conshohocken 12:30-1:30 pm
Second Saturday of the Month
Bensalem 10-11am
Fairless Hills 12-1pm
Second Sunday of the Month
Delran - 10:30-11:30 am
Lawrenceville - 1-2 pm
Third Saturday of the Month
Lansdale - 10-11am
Quakertown - 12-1 pm
Third Sunday of the Month
Bridgeport - 10:30am - 12:00 pm
Pets Plus of Jenkintown

- 215-690-4277
Community Event
Starting April 26th, 2014 Pets Plus of Jenkintown will have the largest selection of adoptable puppies in the area! 15-20 puppies at a time!
Pets Plus is teaming up with Operation Ava & the Humane Society to find homes for puppies that come from High-kill facilities in the south.
All puppies will be:
Vet checked
Microchipped
Spayed/neutered
Up-to-date on vaccines
The $350 adoption fee goes to Operation Ava. Pets Plus DOES NOT receive a profit from the fee.
Operation Ava is a non-profit, no kill animal rescue based out of Philadelphia. For more information on Operation Ava, please visit: www.operationava.org
Natural Pet by Pets Plus

- 610-239-1645
Adoption Events with Spay and Save Inc.
Community Event
Starting on Sunday, June 8th, 2014 Spay And Save, Inc. will be at Natural Pet in East Norriton, PA. They will be there on the second Sunday from 11am-2pm of every month with Adoptable Pets.
Spay and Save, Inc. is a non-profit organization devoted to general animal welfare and education. For more information Save And Spay, please visit spayandsave.org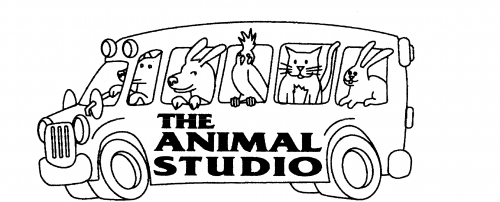 Fall 2014 Photo Schedule with The Animal Studio
Community Event
Fall 2014 Photo Schedule with The Animal Studio!
Saturday, September 13 – Roosevelt
Saturday, September 27 – Quakertown
Saturday, October 11 – Bensalem
Saturday, October 25 – Lansdale
Saturday, November 22 - Conshohocken
Call store for more details. See you there!
9/27/2014 from 12:00 pm to 4:00 pm
Community Event
For every pound of Verus sold at Pets Plus on Saturday, September 27th from 12-4pm, Verus will match it & give it to animals at local shelters!
Please join us! This will be going on at ALL Pets Plus locations!